Welcome to the Monstera Plant Resource Center
We are so happy that you're here. We created this website to celebrate everything about monstera plants. Learn helpful growing tips, shop our products, and watch The Ultimate Monstera Care Webinar today. Then make sure to download your free Monstera Plant Resource Care Cheat Sheet below!
Welcome to The Monstera Plant Resource Center
It's official – the monstera is the hottest houseplant of 2020! If you're confused about exactly how to care for your Monstera Plant, you've come to the right place. There are several factors you'll need to perfect including the right amount of sunlight, just enough water, and the perfect monstera fertilizer.
That's why we created The Monstera Plant Resource Center, which is filled with helpful tips for growing a green and gorgeous monstera. Browse our blog posts to learn more about your plant, watch The Ultimate Monstera Care Webinar, and download your free Monstera Cheat Sheet today!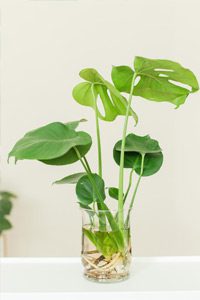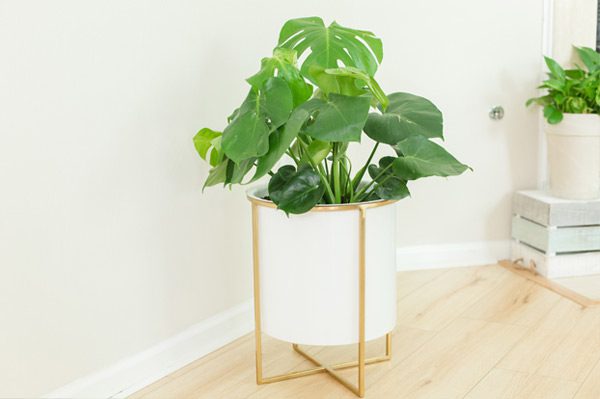 Join us to learn everything you need to know to grow your monstera plant, including the best soil and container to use, the right fertilizer, how to clean your plant's leaves, and how to fix any problems before they harm your plant. Register below!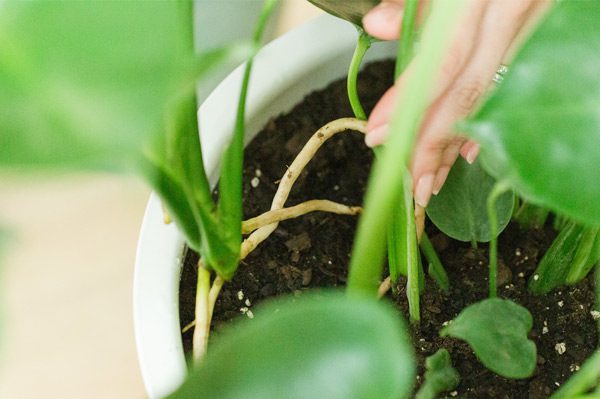 Monsteras have big, showy leaves and can grow large quickly. That's why they need the perfect ratio of nutrition to support their roots, leaves, and color. Learn what the best formula is to fertilize your monstera today.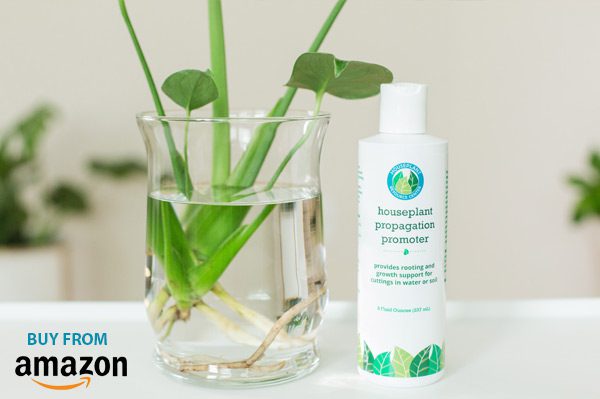 We created Monstera Plant Food to provide the perfect nutrition for your monstera. It's designed to be used every time you water with no risk of burning your plant. You can buy on Amazon now and subscribe to save up to 10%!
Are You Starving Your Monstera?
Monsteras are one of the most beautiful houseplants because of their striking, showy leaves. But they also need a lot of nutrition to grow large and stay dark green. That's why we created Monstera Plant Food, which is specially formulated to keep your monstera green and gorgeous.
Our fertilizer for monsteras is designed to be used every single time you water year-round, so you never forget to feed your plant. It's also formulated without any risk of burning your plant. You can buy today with free two-day shipping or even subscribe to save 10%!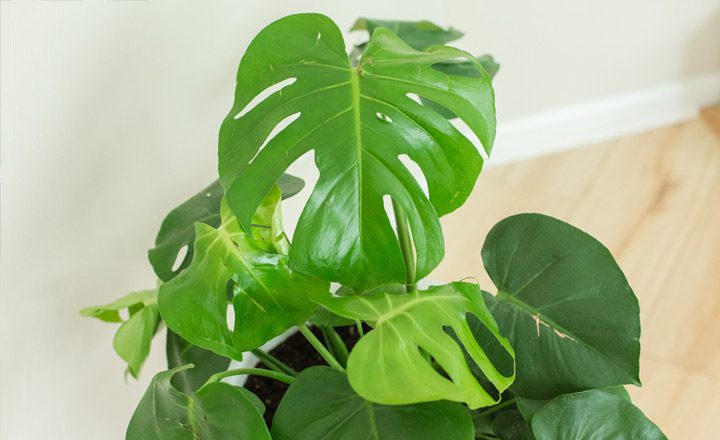 Monstera Ginny Plant The Monstera Ginny plant is a vining plant related to the Monstera Deliciosa. This plant has cut out windows in the leaves that were originally intended to [...]
Looking for a plant that will really make a statement in your home? Look no further than the Monstera Dilacerata! Also commonly known as the Monstera Burle Marx Flame', this [...]
Common Symptoms Of Leaves on Monstera Turning Black It can be really frustrating when you find black leaves on your houseplant. They are supposed to brighten your space with beautiful [...]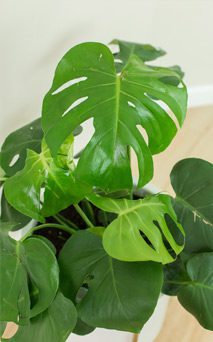 The Ultimate Monstera Care Guide
Leggy plants. Yellow leaves. Brown spots. These are the most common problems with monstera plants.
If you're new to houseplants or this is your first monstera, caring for it can be overwhelming.
That's why we created The Ultimate Monstera Care Guide! Download your free guide today to get started on a long, fulfilling relationship with your plant!
What Our Customers Are Saying

"This fertilizer is awesome! I used it for a month and my monstera grew several new leaves! Highly recommended!"

"It arrived quickly and I love the packaging! I am excited to try this out during our next watering!"